I had been looking out for a German recovery vehicle for a long while. I did not want to get a tank chassis or the like, but a Hetzer based chassis would have been acceptable, I came across this at a stall in Blandford market, along with a little Steyr Ostrack. I don't think they knew its value, as £6 scooped the both.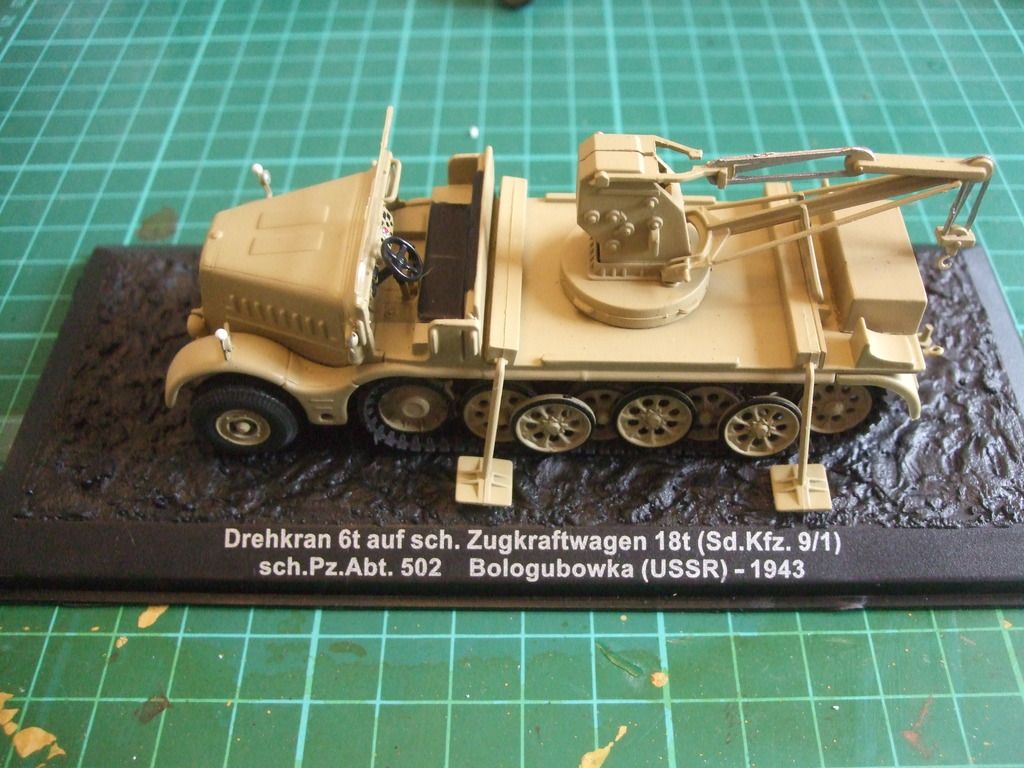 A bit of light detail and weathering, removing the track to paint and sort out the drive sprocket, produced this.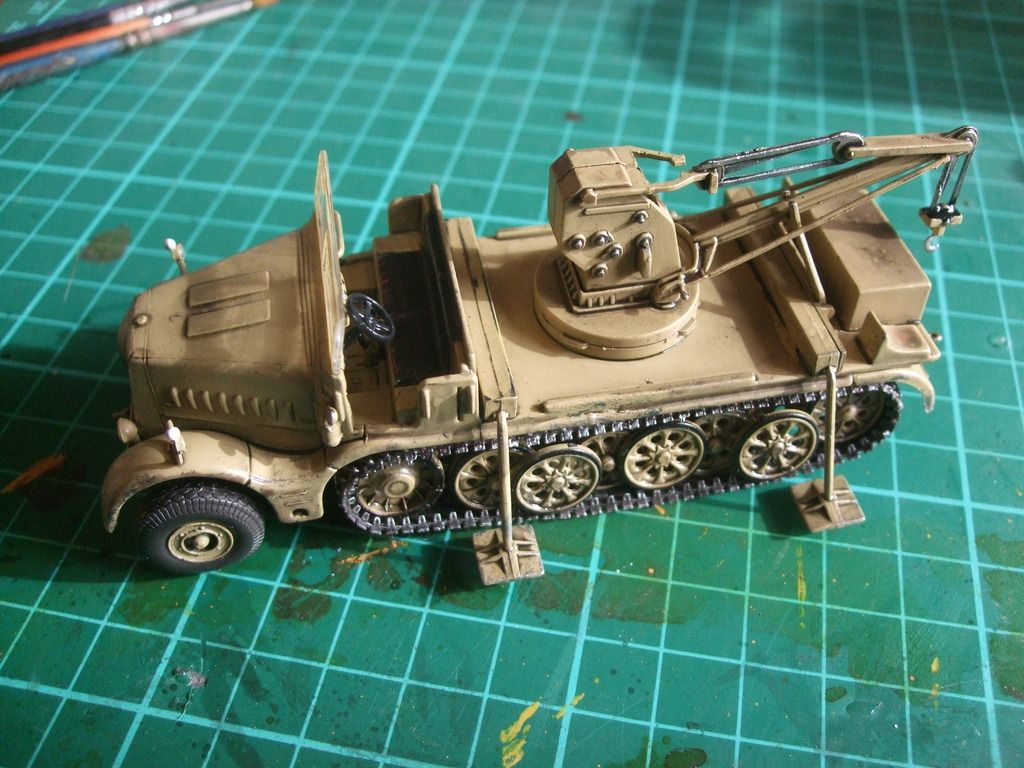 And, ready for its closeup, though needing crew, stowage and chains etc. Unfortunately which will have to wait for a while. Not sure whether to base the model yet either.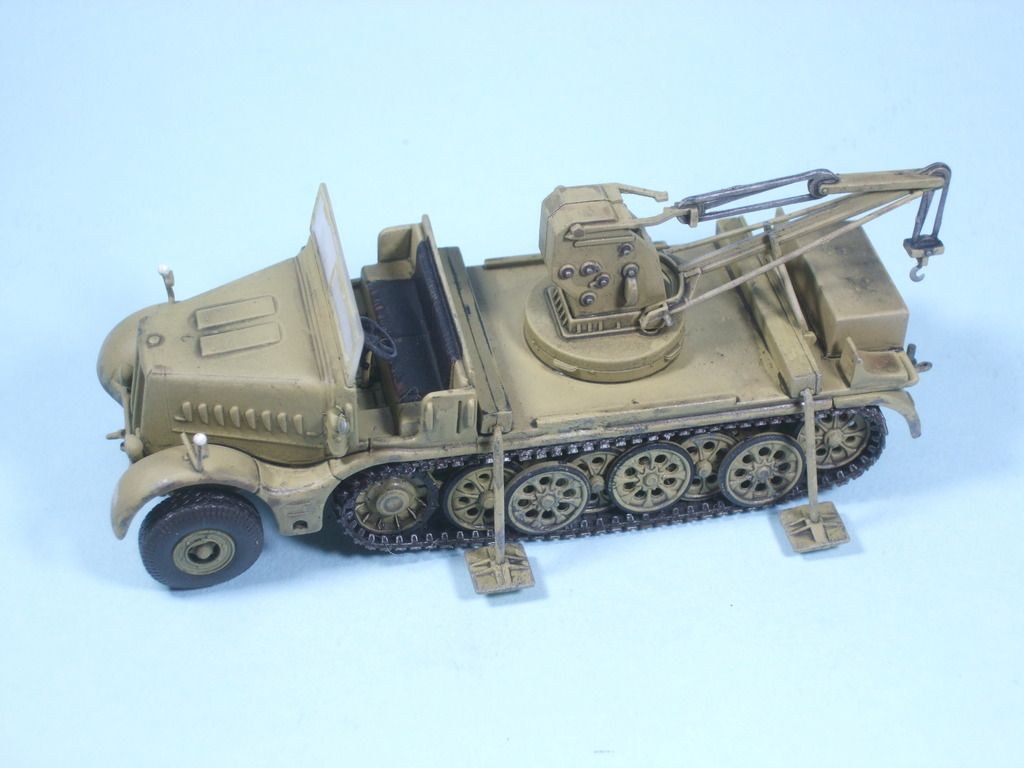 A really nice little model, and a good addition to my German Late War forces